Our Program is oriented to the development level, abilities and needs of very young children. We offer a small teacher/child ratio.
The Environment is child-sized and provides opportunities for vigorous play, mental stimulation, relaxing activities and creative experiences.
Our Commitment as a staff is to come alongside you as parent and support your role as you face the early years of the child's growth and development. Our staff members are experienced Early Childhood Educators and participate in a continuous program of educational development. Our nursery school staff are members of the National Association for the Education of Young Children (NAEYC) and it affiliate's, SCAEYC and CAEYC.
Nature Study, Science Experiences and Gardening stimulate children to ask questions and seek answers about the world in which they live.
Aesthetic Experiences, including many with music and art materials, invite creativity and give them confidence in their own abilities to be expressive and productive.
Dramatization of the Adult Life – Children observe in the community is encouraged by the play equipment and materials.
Social Skills and respect for the rights and differences of others can be developed when children have continued relationships with other children and adults outside the home.
Nutrition – A midmorning snack is provided by the school, consisting of a fresh fruit, vegetable and crackers, we also serve filtered water.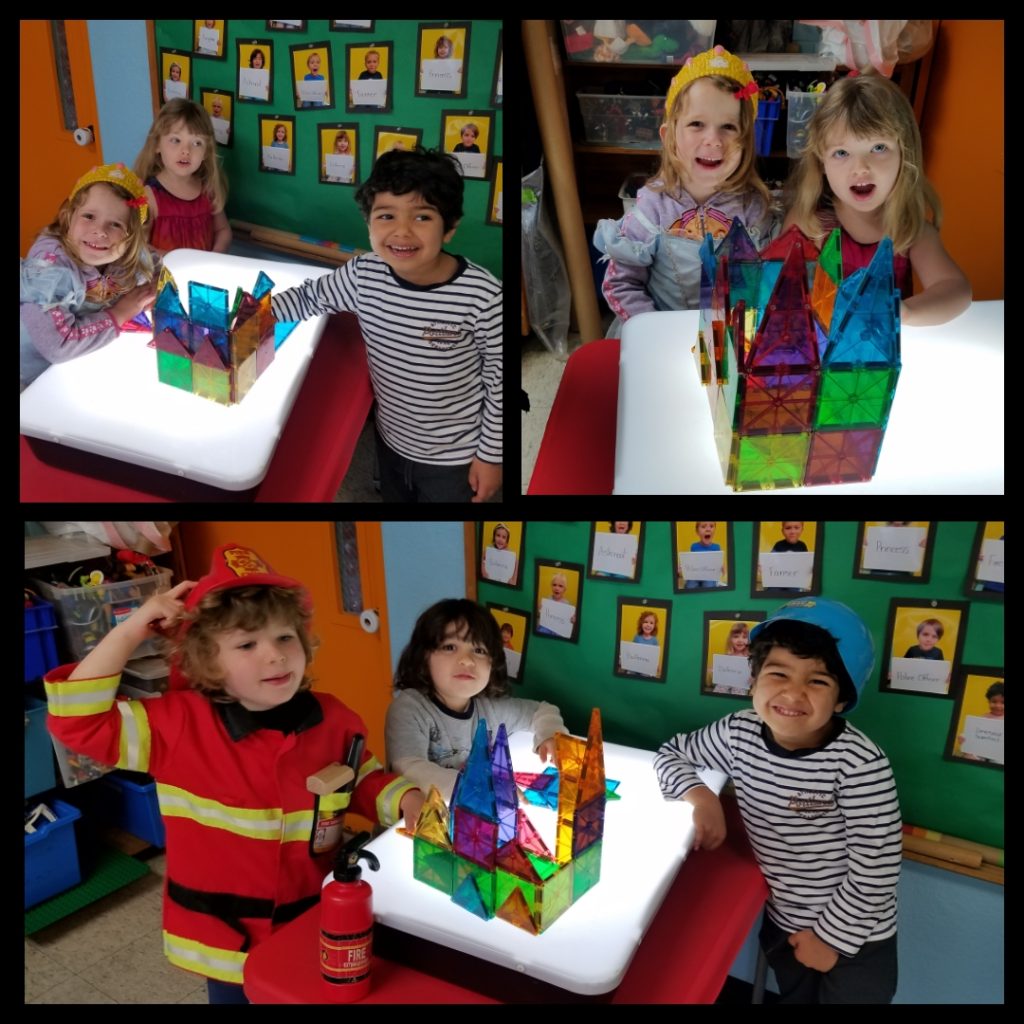 Safety is a top priority at the school. Our school is locked at all times. Our front gate has a security code (known only to school families) with a bell for visitors. A fire drill and earthquake drill will be performed, teaching the children fire and earthquake safety. We have fire extinguishers located throughout the school.  All parents will be given earthquake kits to fill. There is a strict release policy.  No child will be released without parental consent. Please call the main office if other arrangements need to be made. Our staff is certified in Pediatric CPR, AED and First Aid by the American Safety and Health Institute. The outdoor playground is completely fenced in and monitored by staff.
Communication of school happenings, upcoming events and pictures are provided to parents through the following means:  
The Nursery School's monthly digital newsletter

Rolling Board at school's entryway

Parents have option to join a closed Facebook group to see pictures of classroom activities

Parents are welcome to visit their child's class at any time or arrange a meeting with your child's teacher

Save
Save