APECA's (the Association Promoting Education & Conservation in Amazonia) most immediate goal is the stabilization of existing communities along the Amazon while the conservation of the Amazonian rainforest is the ultimate goal. The empowered residents of these stabilized communities will provide the human resources and understanding needed to address the complex issues of preservation and conservation.
Founded in the United States, APECA began its activities in Peru in 1993 by establishing a floating health clinic to deliver medical services and first-aid supplies to the remote Amazon River villages of Loreto. The Department of Loreto is located in northeastern Peru. Since 1993, APECA has expanded its work in three areas: (1) community; (2) conservation; and (3) health.
APECA provides no grants, scholarships, or free trips to Peru. It does, however, welcome visitors who go with them to help people in the Amazon villages.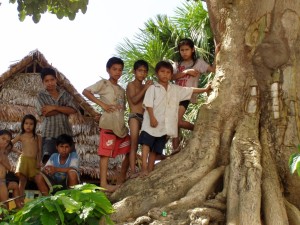 APECA in Peru cooperates internationally with other organizations, universities, schools, hospitals, service clubs, churches and corporations. APECA assists in the delivery of services offered by the Peruvian Government Ministries. They are actively building relationships with people and organizations interested in working with them for research and development of humanitarian programs. Your inquiries are welcome. You can e-mail APECA at apecaperu@apecaperu.org.  You can also visit their website by clicking on the following link: APECAPERU.ORG. 
Association Promoting Education and Conservation in Amazonia, Inc.
APECAPeru • 23371 Mulholland Drive suite 193 • Woodland Hills CA 91364
www.apecaperu.org or email apecaperu@apecaperu.org
–
–
–
Woodland Hills Community Church  /  21338 Dumetz Rd, Woodland Hills, CA. 91364  / 818-346-0820