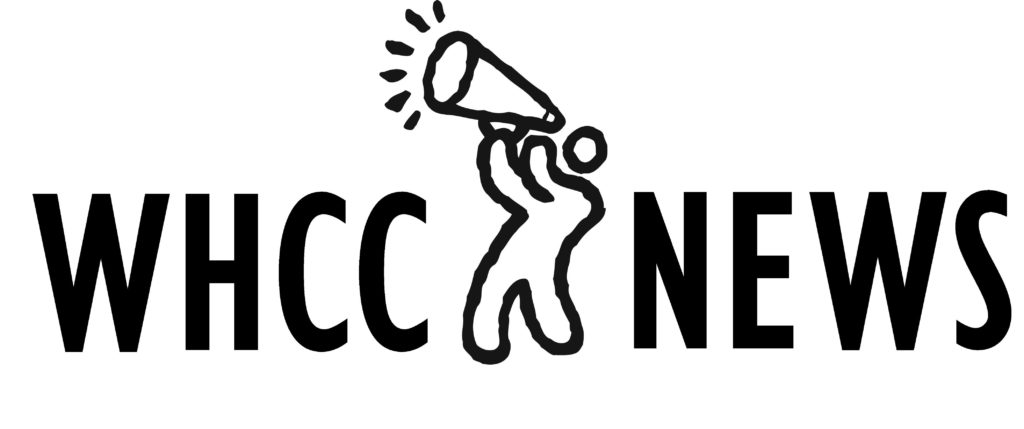 ---
FIRST FRIDAY FOOD DRIVE AUGUST 7TH
During the leadership retreat one of our focuses was community outreach. We made a decision to further our support for the West Valley Food Pantry. With all that is going on people need food support now more than ever. The "Pack my Prius" event was such a success we decided to make a curb side food drive our monthly mission. We will begin on August 7th from 10am-2pm with contactless curbside drop off of food donations at 21338 Dumetz Road, Woodland Hills, CA 91364. Lets help feed our neighbors in need.
---
CALL FOR VOLUNTEERS
Hi everyone. One of the outcomes from the Leadership retreat was the formation of a Technology/Reopening Team. The members of that team currently are Dave Clark, Larry Moad, Betsy Zentner, Joanne Franco and Audrey Johnson. Julie Lindsay is the Leadership Team liaison.
We are looking for two things. The first are additional members of the Team who are interested in helping develop the technology at WHCC and/or helping us design the reopening process. If you are interested in joining the team, please let Julie Lindsay know by emailing whccposition2@gmail.com.
The second need is for those of you with technology skills to come help with the Webinar Sunday Services. Joe Churchill and Nancy Rush have been carrying this load by themselves for almost three months and they are stepping back to two Sundays a month. That means we need to train several of you to step in on those Sundays they are off. So again, let Julie know if you can help keep our services going every Sunday. Thank you so much.
If you have any questions, please reach out to one of the members of the Leadership Team (Allison Aries, Julie Lindsay, Lyn Owen, Walter Nasarenko, or Sarah Scott).
–
---
SUNDAY WORSHIP SERVICE
Please join our virtual service Sunday's at 10:00 am Pacific Standard Time Live on Facebook. The piano prelude starts at 9:45 am. Navigate to our Facebook page (https://www.facebook.com/pg/whccucc/) and wait for the live broadcast to start.
---
COFFEE HOURS
Rev. VeAnn will lead coffee hour on Sundays after service, as well as Mondays, Tuesdays, and Fridays at 3:00pm. A church leader will lead the coffees on Wednesdays and Thursdays.The coffee hours an excellent source of support on those days when you might feel overwhelmed with the social distancing requirements.
To attend via your computer, tablet, or smartphone, click on this link: WHCC DAILY COFFEE. If the link doesn't work for you, you can join by phone by calling 669-900-6833 and – when prompted for the Meeting ID – enter 861 7921 7804.
---
–SCNC UCC HOSTS "CONVERSATIONS ABOUT RACE" WEDNESDAYS at 1:00 PM
Each Wednesday, the Southern California-Nevada Conference of The United Church of Christ will host "Conversations About Race" at 1 PM. You can attend via Zoom on either your computer/tablet/ smartphone or your telephone. To attend via your computer, click on this link: CONVERSATIONS ABOUT RACE. The Meeting ID is 869 1492 2263 and the password is 521870. To attend via the telephone, call 1-669-900-6833.
---
MONTHLY TALENT SHOWCASE
The WHCC finance group introduced a wonderful idea for a talent showcase. Once a month WHCC will host an interesting piece of artistic expression. It could be music, presenting a song, playing an instrument, sharing an FYI on gardening, cooking, decor or a skill for families. More details to follow.
---
SPECIAL MUSIC NEEDED FOR THE SUMMER
I am still gathering music numbers for our 'Special Music' Section of the service which will go from now through August.
If you'd like to participate, or know of someone who would enjoy performing a song for our service, please contact me directly at whcclucia@gmail.com. Current participants in the life of the church will be given first priority to share their music.
---
SECOND SUNDAY BRUNCH UPDATE
Due to the current situation and the need for social distancing they are postponing fundraisers until further notice. We can still visit them to show our support with curbside pick up and delivery options….and you can do it on your own schedule for now! They have a menu on line, and some great specials too- please join us in letting them know you're from the Second Sunday Brunch Crowd and thank them for their support! Once this has passed, we'll get the Brunch program back up and running.
–
---
PARTICIPANT DIRECTORY BRINGING US TOGETHER
During the "stay at home" order, we have learned the importance of the Participant Directory. You can find the directory by going to http://www.instantchurchdirectory.com and entering the email address on record with the church office and your password. If you would like to update your picture or your contact information, please contact the church office at whccucc@gmail.com or 818-346-0820.
–
---
STAYING CONNECTED THROUGH THESE TIMES
Pastor Craig is working hard to keep the church as connected as possible during this time of physical distancing. With this in mind, he would like individuals to create a short 1-3 minute video on their smartphone or computer that could be posted to the church's Facebook page. You can send a few words of hello and let folks know you are okay. Please send your video to Pastor Craig at whccpastor@gmail.com. This project will only work with participation from the people. If you would like to keep up with the latest developments at the church during this crisis, you can visit the church's Facebook page: facebook.com/whccucc. When you find the page, make sure you "Follow" it. This will make it easier for you to follow the updates.  Updates will come almost daily. The updates will include links so you can join us online for worship services and attend church programs and meetings. We hope you will visit this site often.
---
–
WAYS TO CONTINUE YOUR GIVING TO WHCC
While the physical gathering for Sunday worship may be interrupted for a while due to the COVID-19 outbreak, the church is still responsible for meeting its financial commitments. We hope you will continue to make your 2020 financial contribution to the church during the "stay at home" order. You can make your financial contribution to the church in one of three ways. First, you can mail your contribution to WHCC, 21338 Dumetz Rd, Woodland Hills, CA 91364. Second, you can make your contribution through the church website by clicking on the following link: GIVE TO WHCC. Third, you can have your bank or financial institution send a payment through its bill pay feature. The church is working very hard to be there for you in the midst of these challenging times. We hope you will be there for the church as well.
–
---
–
Many companies offer a matching gifts program, as a way to help and show support for their employees. Please consider submitting a request to to your  employers using our UCC tax ID 13-1957221 with your donation amount. If we qualify, the company will send a check for the same amount to WHCC. This is an easy way to increase donations to help us through our current financial struggle. 
---
–
WRITTEN ANNOUNCEMENTS FOR UPCOMING EVENTS
If you have an upcoming event and would like to have it included in the Thursday email, Sunday bulletin and on the church website make sure you send a written announcement with all details to the church office at whccucc@gmail.com by Tuesday at 5:00 PM. If an announcement is not provided to the church office, then no written notice of the event will appear in any of the church materials.
–
---
–
WEST VALLEY FOOD PANTRY
West Valley Food Pantry is in need of volunteers to help out during this difficult time of increasing need. While the Food Pantry is still giving out food to those in need, they are doing so observing all of the safety requirements necessary. They have particular needs for those who can lift boxes and those who can do data entry. If you are interested in getting involved, please contact the West Valley Food Pantry at (818)346-5554 or WHCC's Food Pantry representative, Kitty Sarkissian at kittybarr@sbcglobal.net.
---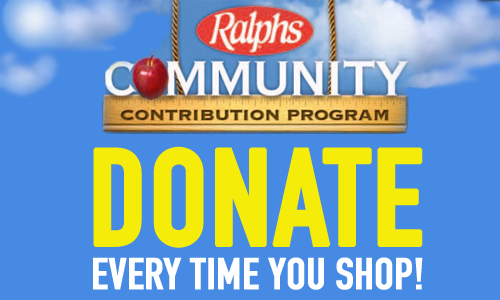 EASY WAY TO INCREASE YOUR CONTRIBUTION TO WHCC WITHOUT COSTING YOU A PENNY!
Did you know that WHCC is one of the Community Rewards Partners with Ralph's and Food4Less? What does that mean? It means if you register your Ralph's card online, a percentage of your spending at the store can go to benefit WHCC. All you have to do is go to the store's website (Ralph's), create an online account and/or sign in, and then click on "Community Rewards". Then select WHCC from the list of eligible charities. The church's organization number is RW127. Once you have done that, Ralph's will track your spending and send WHCC a check each quarter that covers the proceeds from all those from the church who've signed up for the program. Make sure you look carefully when you select the charitable organization, however. The church's Nursery School is also a Community Rewards Partner. Our accounts are entirely separate. If you choose Woodland Hills Community Church Nursery School – and not Woodland Hills Community Church – the church will not receive any of the proceeds.
---
 

Woodland Hills Community Church  /  21338 Dumetz Rd, Woodland Hills, CA. 91364  / 818-346-0820