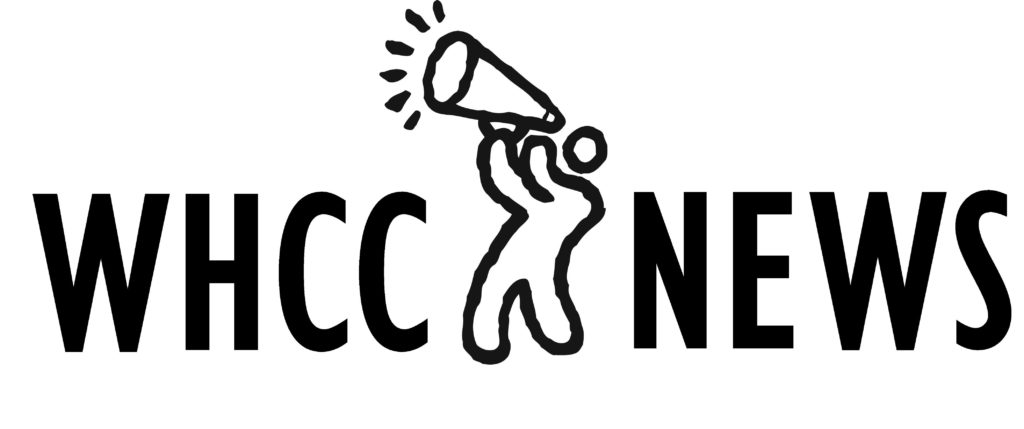 ---
"PERSPECTIVES" – AND HOW THEY AFFECT OUR RELATIONSHIPS SEPTEMBER 15
Lots of us struggle to gain a sense of perspective on a relationship when we are in the midst of a difficult situation. A sense of perspective doesn't always come, however, before we make a decision. Sometimes it's something we gain AFTER we have made healthy decisions. How can we proceed with healthy decision making before we have that sense of perspective to guide us? Join us this Sunday for Creating Healthy Relationships at 6:00 PM in Smith Lounge as we work to answer that question.
---
WEEKLY BIBLE STUDY SEPTEMBER 16
WHCC's Monday night Bible Study will meet this Monday, September 16. The Bible Study will meet from 6:45-7:45 PM in Breese Chapel. This week we'll look at Romans 8:38-39; Amos 8:4-7; Luke 16:1-13; and 1 Timothy 2:1-7. Participants are encouraged to bring their favorite translation of the Bible with them. Pastor Craig will provide participants with a printed copy of the Common English Bible translations of the 4 passages.
---
THE WAY MEETS SEPTEMBER 17
WHCC offers an alternative worship experience on Tuesday mornings each week from 9:00-9:30 AM in Breese Chapel. As we look forward to the celebration of Pastor Craig's 10th anniversary on September 22, we'll think about how to balance our desire to hold on to the best while letting go of some of our baggage that might have accumulated over the years. With that in mind, we'll use Martin B. Copenhaver's reflection "Jesus' Packing Instructions" (based upon Matthew 10:5-15) to guide our time together. We hope to see you there!
---
LEADERSHIP TEAM MEETING SEPTEMBER 17
The next Leadership Team meeting will be Tuesday, September 17 from 7:00 PM – 8:30 PM in the Breese Chapel. The Leadership Team consists of Allison Aries (Moderator), Julie Lindsay (Vice-Moderator), Nita Standke (Church Clerk), Larry Moad (Chief Financial Officer), Sarah Scott (Children & Youth Ministries), and Leni Brown (Alternate/Spiritual Liaison). The Leadership Team meets the third Tuesday of the month at 7:00 PM in the Breese Chapel.
---
PASTOR CRAIG'S 10th ANNIVERSARY SEPTEMBER 22
Pastor Craig's 10th anniversary celebration is coming up on September 22.   He will be honored during the worship service, and there will be a pot luck lunch. Check with Nita Standke or Betsy Zentner to see how you can be part the festivities.
---
NEIGHBORS IN NEED SPECIAL OFFERING SEPTEMBER 29
Each year, WHCC joins with its sister UCC churches around the country to collect the Neighbors in Need offering. Neighbors in Need (NIN) is a special mission offering of the United Church of Christ that supports ministries of justice and compassion throughout the United States. One-third of NIN funds support the Council for American Indian Ministry (CAIM). Two-thirds of this offering is used by the UCC's Justice and Witness Ministries (JWM) to support a variety of justice initiatives, advocacy efforts, and direct service projects through grants. Neighbors in Need grants are awarded to UCC churches and organizations doing justice work in their communities. These grants fund projects whose work ranges from direct service to community organizing and advocacy to address systemic injustice. This year WHCC will collect the offering September 29. Questions? Contact Nita Standke.
---
PASTOR CRAIG GONE SEPTEMBER 30 – OCTOBER 13
Pastor Craig will be using 2 of his final 3 weeks of vacation in order to travel to San Francisco and complete a course to become a certified mediator. He has a long-held passion for bringing conflicted people together. This training opportunity will allow him to further develop those skills.
---
KIDS' NITE OUT COMING OCTOBER 5
Please save the date for Kids' Nite Out on October 5th. (4:30-7:00 pm). This is the ideal opportunity for parents of Sunday School and Nursery school to go out together for a few hours and have a meal. More details to follow. Volunteers will also be needed for this event. If anyone can help please contact Emma Wilkins.
---
BUDGET TOWN HALL MEETING OCTOBER 6
Each year – just before the annual Pledge Drive kicks off, the Leadership Team hosts a Budget Town Hall meeting. The purpose of the meeting is to show church participants what the current budget to help them understand where their contributions currently go. The hope is that the information will help inform individuals as they begin to consider their financial pledge to the church for 2020. Questions? Contact Larry Moad or Allison Aries.
---
APPLE PIE DAY/WEEKEND OCTOBER 12
Please save the date for Apple Pie Day on Saturday, October 12th at Pilgrim Pines, the UCC retreat in Yucaipa. Congregants of WHCC will have the opportunity to either stay for the whole weekend (October 11-13), or come just for the day on Saturday, October 12. More details to follow. Any questions contact Emma Wilkins.
---
PLEDGE DRIVE KICKS OFF OCTOBER 13
The Pledge Drive for 2020 will kick off on Sunday, October 13. The theme of the Pledge Drive will be "The Way". The theme is based upon John 14:6. The purpose of the Pledge Drive is to ask individuals to make a financial commitment to WHCC's ministries for the calendar year 2020. The amount of money that is pledged will drive the decisions about what ministries to commit to for the upcoming year. Every single pledge is important: regardless of their size. Questions? Contact Larry Moad.
---
FAMILY SUNDAY NOVEMBER 17
Each quarter WHCC has a Family Sunday. These Sundays are times when the children stay in the Sanctuary for the entire worship service. We adapt the service to make it more child-friendly. There is no Sunday school offered those Sundays. The next Family Sunday will be November 17. See Children & Youth Ministry Director Emma Wilkins (whccministryassistant@gmail.com) if you have any questions.
---
CHRISTMAS CONCERT SCHEDULED FOR DECEMBER 8
WHCC's Worship Team scheduled the 2019 Christmas Concert for the evening of Sunday, December 8. Check back here soon for more details including the time.
---
CHRISTMAS CANTATA SCHEDULED FOR DECEMBER 15
WHCC's Chancel Choir has set the date for its 2019 Christmas cantata. The cantata will be Sunday, December 15 during the 10:00 AM worship service. Questions? Contact Choral Director Dianne Meyer.
---
WEST VALLEY FOOD PANTRY
A nurse practitioner from the LA County Dept. of Mental Health will be at the Pantry two mornings a month addressing the needs of our homeless clients when they are at the Pantry to use the shower truck.  We have 25 to 30 homeless clients showering every Monday.  We thank you for the contributions for our backpack drive and currently need peanut butter, cereal and razors for homeless. 
---
REMINDER TO COLLECT WATER SAMPLE ON YOUR SUMMER TRAVELS
WHCC has a long-standing tradition of asking its members to collect a sample of water from the places they travel during the summer months. Individuals are then asked to bring the water samples with them to the Welcome Sunday service scheduled for the first Sunday after Labor Day. This year, the date of the Welcome Sunday service is September 8. The water samples are then collected and blessed at the beginning of the service. These waters are then used for the baptisms that occur during the rest of the program year.
---
EASY WAY TO INCREASE YOUR CONTRIBUTION TO WHCC WITHOUT COSTING YOU A PENNY!
Did you know that WHCC is one of the Community Rewards Partners with Ralph's and Food4Less? What does that mean? It means if you register your Ralph's card online, a percentage of your spending at the store can go to benefit WHCC. All you have to do is go to the store's website (Ralph's), create an online account and/or sign in, and then click on "Community Rewards". Then select WHCC from the list of eligible charities. The church's organization number is RW127. Once you have done that, Ralph's will track your spending and send WHCC a check each quarter that covers the proceeds from all those from the church who've signed up for the program. Make sure you look carefully when you select the charitable organization, however. The church's Nursery School is also a Community Rewards Partner. Our accounts are entirely separate. If you choose Woodland Hills Community Church Nursery School – and not Woodland Hills Community Church – the church will not receive any of the proceeds.
---
 

Woodland Hills Community Church  /  21338 Dumetz Rd, Woodland Hills, CA. 91364  / 818-346-0820