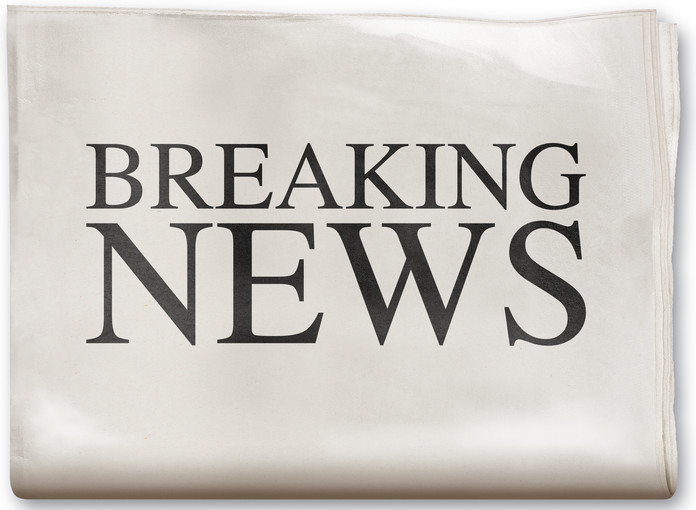 ---
2018 STEWARDSHIP DRIVE
The 2018 Stewardship Drive kicked off Sunday, October 15 and will run through Sunday, November 12.  This year's theme is "Journey to Generosity: The Way of Jesus".  The pledge cards you have been asked to return are incredibly important – as the church's Leadership Team will use the amount pledged to create the 2018 budget.  You can turn your pledge cards in either in the offering plates during Sunday service; in the church office, Mondays through Fridays from 9:00 AM until 1:00 PM; or mail them back to the church (21338 Dumetz Rd, Woodland Hills, CA 91364).  If you would like a pledge packet, but have not yet received one, please contact the church office right away.  Questions?  See Betsy Zentner or Jeanne Mowers
---
SUCCESSFUL CROP WALK RESULTS!
Thank you all for your amazing support of our annual CROP Hunger Walk! Our WHCC Team donated an incredible $753.00 this year. We are so grateful for your never-ending support! We also want to give special thanks to the WHCC Sunday School children who raised $223 which is included in our total donations! You all made this year's walk a tremendous success! This was a wonderful joint effort! With love and gratitude! Mira, Emma, and Joanne 
---
PASTOR CRAIG'S VACATION NOVEMBER 13-19
Pastor Craig will use his 3rd week of vacation from Monday, November 13 through Sunday, November 19.  Rev. Anne Hines, a retired Unitarian Universalist clergy person will lead worship on Sunday, November 19.  Rev. Hines was with us on Father's Day.  Questions?  See Pastor Craig.
---
MEMBER CARE VISIT NOVEMBER 14
Several individuals from the church will help formally welcome Dolores Burton into her "new" home by visiting her at The Commons at Woodland Hills (21711 Ventura Blvd) on Tuesday, November 14.  The group will be there from 9:30 AM until 11:00 AM.  You can come and go as your schedule allows.  Please contact Gina Low if you plan to attend – so we can let the staff know how many to expect.
---
ADVENT SERIES BEGINS NOVEMBER 20
While the first Sunday of Advent isn't until December 3rd, WHCC will informally kick off the Advent season a little early with its 2017 Advent Study.  The study will begin on Monday, November 20 at 7:00 PM in the Breese Chapel and continue each Monday evening through December 18.  It will explore Tom Fuerst's book "Underdogs and Outsiders: A Bible Study on the Untold Stories of Advent".  The study will use the genealogy laid out in the Gospel of Matthew to explore the lives of 5 women (Tamar, Rahab, Ruth, Bathsheba & Mary) – and what each of them can teach us this Advent season.  Pastor Craig has eight copies of the book.  Individuals can also order an electronic version of the book at Amazon.com.  Participants are asked – if possible – to contribute $12.00 to cover the cost of the book.  Individuals need to read the first chapter ("Tamar: Girl Interrupted") for our first meeting on November 20.
---
HANGING OF THE GREENS NOVEMBER 26
The annual Hanging of the Greens – the decoration of the sanctuary for Advent/Christmas season – will occur immediately following worship on Sunday, November 26.  There will be opportunities for people of all ages to help– including the children.  The decorations will ensure we are ready for the first Sunday of Advent (December 6).  Questions?  See Nita Standke.
---
PROJECT ANGEL TREE TOY DRIVE
Would you like to give a child in the foster care program a gift this year? Sign up to be an angel! Please stop by the Angel Tree table in the Narthex or contact Sarah Churchill at sarah.pallett@gmail.com. If you prefer to give a monetary donation, we will do the shopping for you. Gifts are due by December 4, 2017. Thank you in advance for your generosity!
---
CHRISTMAS CONCERT DECEMBER 10
WHCC's annual Christmas Concert will be Sunday, December 10 at 6:00 PM in the Sanctuary.  The Chancel Choir and the children's choirs (God's Kids and Spirit Express) will provide much of the music.  Individuals and small groups from within the church are invited to share their musical gifts as well.  Those who are interested in performing are asking to contact our Song Leader, Lucia Marco.  You can reach Lucia at whcclucia@gmail.com.  We hope you'll add this special event to your calendar now!
---
CHRISTMAS CONCERT NEEDS PERFORMERS FOR DECEMBER 10 EVENT
WHCC's annual Christmas Concert will be held on Sunday, December 10 at 6:00 PM in the Sanctuary.  The chancel choir and the children's choirs will provide much of the music.  There is an opportunity for those individuals who would like to share a seasonal piece of music to join the program as well.  If you are interested in providing a piece of vocal or instrumental music, please see concert organizer Lucia Marco right away.  You can also reach her at whcclucia@gmail.com.
---
CHRISTMAS EVE SERVICE AT 6:00 PM
This year's Christmas Eve Service will be at 6:00 PM.  That's an hour later than the last few years.  There will be a time of enrichment for children below 13 during the service.
---
WEST VALLEY FOOD PANTRY
The shower program at the Pantry is up and running smoothly. About 20 homeless folks shower on Monday mornings at a shower truck on the north side of Prince of Peace church. The church has a vegetable garden and fruit orchard which provides fresh veggies and fruit to the Pantry clients. The gray water from the shower truck is used to water the garden.
---
SUNDAY SCHOOL TEACHERS NEEDED
Over the summer, a couple of Sunday school teachers have moved on to new opportunities. This means we are in need of a couple NEW Sunday school teachers to help out. Teachers typically serve for one month at a time and then take a few months off. Individuals need to have been attending for at least 6 months and be willing to take a background check. Interested? See Children & Youth Ministry Director Emma Wilkins right away.
---
CUB SCOUT LEADER NEEDED
Calling all Scout enthusiasts! We are currently looking for a Cub Scout leader to lead the pack here at WHCC. Anyone interested or would like further information please contact Emma Wilkins for further details.
---
 

Woodland Hills Community Church  /  21338 Dumetz Rd, Woodland Hills, CA. 91364  / 818-346-0820