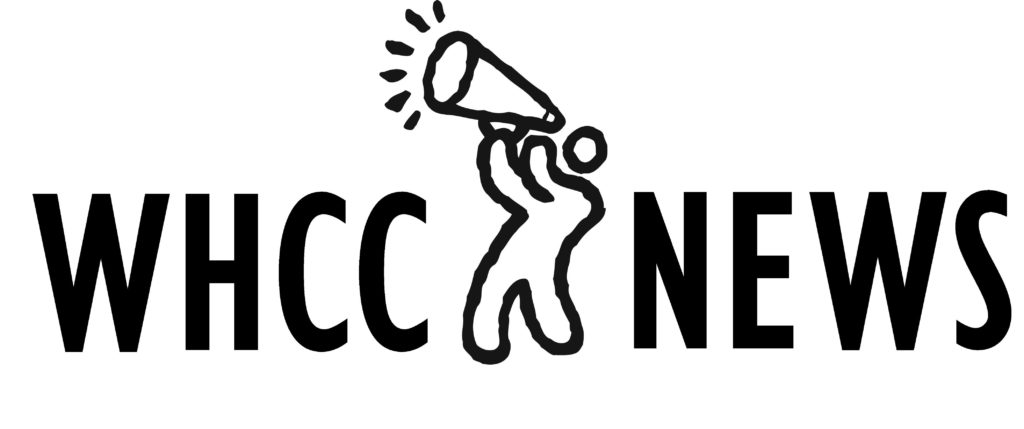 ---
WE'RE ALL IN THIS TOGETHER! – PLEDGE DRIVE 2020
The Stewardship Campaign is now UNDERWAY! This is a VERY important part of being a member and/or friend of WHCC. Please do your part in adding your time, treasure and talents to make "THE WAY" available for our next fiscal year! Thank you in advance for your prayers, love and continued support. Please check the welcome table or your bulletin insert for the easy form, or contact Larry Moad for more information.
---
FAMILY SUNDAY NOVEMBER 17
Each quarter WHCC has a Family Sunday. These Sundays are times when the children stay in the Sanctuary for the entire worship service. We adapt the service to make it more child-friendly. There is no Sunday school offered those Sundays. The next Family Sunday will be November 17. Questions? See Emma Wilkins.
---
GREEN TEAM MEETING NOVEMBER 17
The Green Team is aimed at keeping our church property spruced up and looking good. If you have a GREEN THUMB or just want to pull weeds, or keep the potted plants alive, we would love to have you apart of the team. Our first meeting will take place on the patio, directly after service on November 17. Questions? Contact Betsy Zentner.
---
CUB SCOUTS FOOD DRIVE THRU NOVEMBER 17
WHCC Cub Scouts will be participating in the 8th Annual Food Drive Thru this afternoon between the hours of 4:00pm—5:00pm in the Calabasas Commons parking lot. This event it is completely Scout-run drive-through food drive on behalf of the West Valley Food Pantry. Over 500 Scout volunteers (girls and boys ages 6-17) run the event by collecting food donations, sorting, boxing, directing traffic, marketing, and operating the event, and we would love your support. Questions? Contact Emma Wilkins.
---
WEEKLY BIBLE STUDY MEETS NOVEMBER 18
This week, our weekly Bible study will explore the four Scriptures that will shape the November 24 worship service: Jeremiah 23:1-6; Psalm 46; Colossians 1:11-20; and Luke 23:33-43. Pastor Craig leads this weekly Bible Study. It's a great opportunity to grow in our understanding of how Progressive Christians read the Bible!
---
THE WAY CONTINUES NOVEMBER 19
The last Sunday of November is observed as "Reign of Christ Sunday" (formerly "Christ the King Sunday) in many Christian traditions. It's called that because the Sunday represents the final Sunday in the Christian calendar before we arrive at the season of Advent and the Christian calendar year starts all over. In order to celebrate the spirit of this season, we'll be exploring Vicki Kemper's devotion "Until the Morning Star Rises in Your Heart" – based upon 2 Peter 1:19. We'll gather on Tuesday, November 19 from 9:00-9:30 AM in the Breese Chapel. If you'd like to know more about the weekly worship gathering, please speak with Pastor Craig.
---
REMEMBERING CHARLIE ZAHKA NOVEMBER 24
Since Charlie Zahka did not want a Celebration of Life service, WHCC will find a way to remember Charlie during its November 24 worship service. While the service will be a regular worship service, we'll find ways of honoring Charlie tin various ways throughout the service (i.e. through the choice of hymns, special music, children's sermon examples, sermon illustrations, etc.). At the reception that will follow the service, there will be an opportunity for loved ones to share memories. If you would like to help please contact Lyn Owen.
---
HANDBELL CHOIR GOING TO CARNEGIE HALL DECEMBER 1
Last December WHCC Handbell Choir was invited to join in the Great Christmas Ring in Carnegie Hall NY. Jonathan Carlisle, Nita Stanke, Vanita Gilbertson , Linda Gedemer and Larry Moad are the 5 members from our Handbell Choir attending this event on December 1. There will also be the same concert in Central Park November 30. Please take a moment to wish our Handbell ringers a safe and exciting journey.
---
CHRISTMAS CONCERT SCHEDULED FOR DECEMBER 8
Please join us on Sunday, December 8th for WHCC's annual Christmas Concert at 6:00 PM. We hope you can join us for a festive evening of both new and old-time favorite Christmas songs. If you would like to participate in the Concert, please see Dianne Meyer or Wayne Wilkins.
---
CHRISTMAS CANTATA SCHEDULED FOR DECEMBER 15
WHCC's Chancel Choir has set the date for its 2019 Christmas cantata. The cantata will be Sunday, December 15 during the 10:00 AM worship service. Questions? Contact Choral Director Dianne Meyer.
---
CHRISTMAS EVE SERVICE DECEMBER 24
WHCC's 2019 Christmas Eve service will be at 5:00 PM
---
KIDS NIGHT OUT POSTPONED
Kids night out is postponed until January 2020. Questions? Contact Emma Wilkins.
---
PILGRIM PINES COTTAGE
Pilgrim Pines have a beautiful cottage and would love to rent it to you! The cottage is a suggested $100 a night, with all proceeds going to a great cause, helping camper ship funds for summer camp. For more information visit: pilgrimpinescamp.org/home/cottage.
---
WEST VALLEY FOOD PANTRY
A nurse practitioner from the LA County Dept. of Mental Health will be at the Pantry two mornings a month addressing the needs of our homeless clients when they are at the Pantry to use the shower truck.  We have 25 to 30 homeless clients showering every Monday.  We thank you for the contributions for our backpack drive and currently need peanut butter, cereal and razors for homeless. 
---
WRITTEN ANNOUNCEMENTS FOR UPCOMING EVENTS
If you have an upcoming event and would like to have it included in the Thursday email, Sunday bulletin and on the church website make sure you send a written announcement with all details to the church office at whccucc@gmail.com by Tuesday at 5:00 PM. If an announcement is not provided to the church office, then no written notice of the event will appear in any of the church materials.
---
EASY WAY TO INCREASE YOUR CONTRIBUTION TO WHCC WITHOUT COSTING YOU A PENNY!
Did you know that WHCC is one of the Community Rewards Partners with Ralph's and Food4Less? What does that mean? It means if you register your Ralph's card online, a percentage of your spending at the store can go to benefit WHCC. All you have to do is go to the store's website (Ralph's), create an online account and/or sign in, and then click on "Community Rewards". Then select WHCC from the list of eligible charities. The church's organization number is RW127. Once you have done that, Ralph's will track your spending and send WHCC a check each quarter that covers the proceeds from all those from the church who've signed up for the program. Make sure you look carefully when you select the charitable organization, however. The church's Nursery School is also a Community Rewards Partner. Our accounts are entirely separate. If you choose Woodland Hills Community Church Nursery School – and not Woodland Hills Community Church – the church will not receive any of the proceeds.
---
 

Woodland Hills Community Church  /  21338 Dumetz Rd, Woodland Hills, CA. 91364  / 818-346-0820