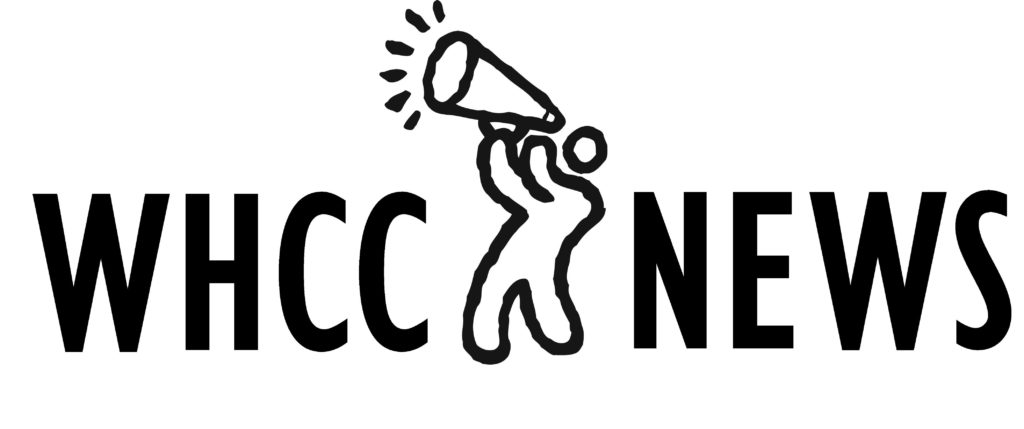 ---
"COFFEE WITH PASTOR CRAIG" DAILY AT 3:00 PM
I know that many – especially those who live alone – are struggling with a sense of isolation during the "stay at home" order. With this in mind, Pastor Craig has set up a Zoom room where anyone can go to have a proverbial cup of coffee with Pastor Craig at 3:00 PM each day.
Those who have access to a computer or smartphone can simply click this link: COFFEE WITH PASTOR CRAIG. Those who don't have a computer or smartphone can join us on the phone by dialing 1-669-900-6833. When the voice on the phone asks for a Meeting ID, just enter 317 657 2585.
Please don't feel obligated to attend. Pastor Craig will NOT feel badly if no one shows on a particular day. The meeting is simply a love offering by Pastor Craig to those congregants who might feel a need for spiritual company on a particular day.
---
STAYING CONNECTED THROUGH THESE TIMES
Pastor Craig is working hard to keep the church as connected as possible during this time of physical distancing. With this in mind, he would like individuals to create a short 1-3 minute video on their smartphone or computer that could be posted to the church's Facebook page. You can send a few words of hello and let folks know you are okay. Please send your video to Pastor Craig at whccpastor@gmail.com. This project will only work with participation from the people.
---
WAYS TO CONTINUE YOUR GIVING TO WHCC
While the physical gathering for Sunday worship may be interrupted for a while due to the COVID-19 outbreak, the church is still responsible for meeting its financial commitments. We hope you will continue to make your 2020 financial contribution to the church during the "stay at home" order. You can make your financial contribution to the church in one of three ways. First, you can mail your contribution to WHCC, 21338 Dumetz Rd, Woodland Hills, CA 91364. Second, you can make your contribution through the church website by clicking on the following link: GIVE TO WHCC. Third, you can have your bank or financial institution send a payment through its bill pay feature. The church is working very hard to be there for you in the midst of these challenging times. We hope you will be there for the church as well.
---
SUNDAY SCHOOL UPDATE
We hope you enjoyed the Bible story last week in service. Our goal is to keep things as normal as possible, so you will be receiving the Sunday School worksheets via USPS mail until the end of April. You can also view the lesson plan here. This week we will be doing a slightly different story from the adults. We will be reading the story of Lazarus. Scripture reference: John 11:1-45. If you have any questions or suggestions please do not hesitate to email me at whccministryassistant@gmail.com

---
"LETTING GO OF WORRY" MARCH 29
It's easy to live our lives where we assume we have control over things that we actually can't control. The consequence of this is we lead lives full of worry and frustration. The key to being in healthy relationships – with others and with ourselves – is to focus our attention on those things we can control. "That sounds good, but how do you do that?!" you might wonder. Join us for our online discussion of this Sunday, March 29 from 6:00-7:00 PM. You can get to the chat by going to https://zoom.us/j/482581191. You can also participate by phone by calling 1-669-900-6833 and -when prompted – entering Meeting ID 482 581 191.
---
MONDAY EVENING BIBLE STUDY MARCH 30
WHCC will offer its weekly Bible study on March 30 from 6:45-7:45 PM. We will be studying the following passages that will inform our Palm/Passion Sunday service on April 5: Psalm 118:1-2, 19-29; Matthew 21:1-11; Isaiah 50:4-9a; Psalm 31:9-16; Philippians 2:5-11; and Matthew 26:14-27:66. You can get to the online Bible study by going to https://zoom.us/j/602670613. You can also participate by phone by calling 1-669-900-6833 and – when prompted – entering Meeting ID 602 670 613.
---
THE WAY MEETS ONLINE MARCH 31
WHCC's weekly alternative service – the Way – will gather on Tuesday, March 31 from 9:00-9:30 AM. We will be exploring Tony Robinson's devotion "Palm Sunday". The devotion is based upon Matthew 21:8. You can get to the Way by going to https://zoom.us/j/243572502. You can also participate by phone by calling 1-669-900-6833 and – when prompted – entering Meeting ID 243 572 502. We hope to "see" you there!
---
REGULAR UPDATES ON CHURCH'S FACEBOOK PAGE
If you would like to keep up with the latest developments at the church during this crisis, you can visit the church's Facebook page: facebook.com/whccucc. When you find the page, make sure you "Follow" it. This will make it easier for you to follow the updates.  Updates will come almost daily. The updates will include links so you can join us online for worship services and attend church programs and meetings. We hope you will visit this site often.
---
PASTOR CRAIG EXTENDS HIS STAY
Pastor Craig approached the Leadership Team March 19 about extending his stay at WHCC – saying he could not leave the community during this time of crisis. He had originally planned to conclude his ministry at WHCC on April 26.  The Leadership Team agreed to extend his stay. He will work with the Leadership Team to find a new date for his departure. They will pick a date AFTER the COVID-19 crisis has passed, and we can have the opportunity to say goodbye properly.
---
WRITTEN ANNOUNCEMENTS FOR UPCOMING EVENTS
If you have an upcoming event and would like to have it included in the Thursday email, Sunday bulletin and on the church website make sure you send a written announcement with all details to the church office at whccucc@gmail.com by Tuesday at 5:00 PM. If an announcement is not provided to the church office, then no written notice of the event will appear in any of the church materials.
---
PILGRIM PINES COTTAGE
Pilgrim Pines have a beautiful cottage and would love to rent it to you! The cottage is a suggested $100 a night, with all proceeds going to a great cause, helping camper ship funds for summer camp. For more information visit: pilgrimpinescamp.org/home/cottage.
---
WEST VALLEY FOOD PANTRY
The pantry Staff is making necessary adjustments due to the virus.   We currently need cooking oil, tuna, peanut butter, oatmeal and plastic bags. 
---
EASY WAY TO INCREASE YOUR CONTRIBUTION TO WHCC WITHOUT COSTING YOU A PENNY!
Did you know that WHCC is one of the Community Rewards Partners with Ralph's and Food4Less? What does that mean? It means if you register your Ralph's card online, a percentage of your spending at the store can go to benefit WHCC. All you have to do is go to the store's website (Ralph's), create an online account and/or sign in, and then click on "Community Rewards". Then select WHCC from the list of eligible charities. The church's organization number is RW127. Once you have done that, Ralph's will track your spending and send WHCC a check each quarter that covers the proceeds from all those from the church who've signed up for the program. Make sure you look carefully when you select the charitable organization, however. The church's Nursery School is also a Community Rewards Partner. Our accounts are entirely separate. If you choose Woodland Hills Community Church Nursery School – and not Woodland Hills Community Church – the church will not receive any of the proceeds.
---
 

Woodland Hills Community Church  /  21338 Dumetz Rd, Woodland Hills, CA. 91364  / 818-346-0820