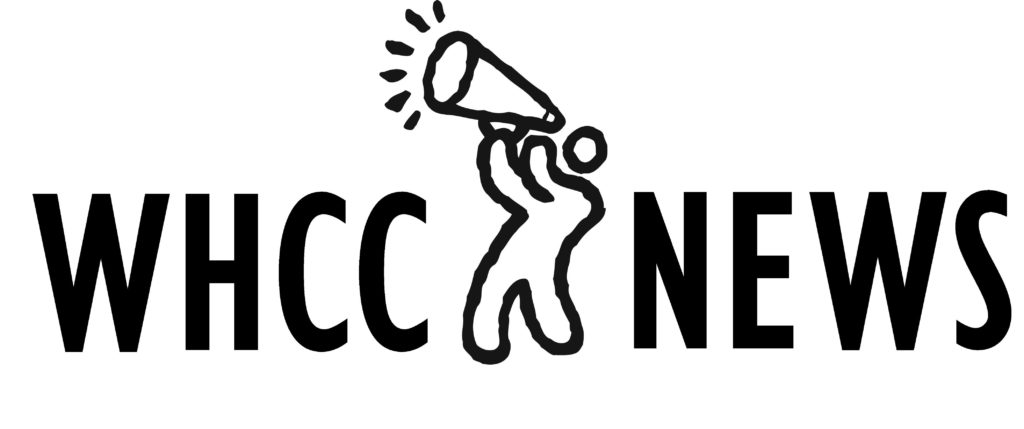 ---
COLLECTING TOILETRIES FOR THE HOMELESS
It's that time of the year again where the Middle School group collect toiletries for the homeless. Traditionally we collect them over the next few weeks and put them together on Martin Luther King weekend. The weekend includes a day set aside as a day of service when we give back to others. Any toiletries will be gratefully received until January 19th. Many thanks for the toiletries already collected. Questions? Contact Emma Wilkins.
---
NEW MEMBER CLASS JANUARY 25
The next new member class will be Saturday, January 25 from 10:00 AM until 12:00 PM in Smith Lounge. The class will cover two areas: the history and theology of the United Church of Christ (the denomination to which WHCC belongs); and the history and spiritual life of WHCC. Individuals may attend in person – or online via a Zoom conference room. If you are interested in attending, contact Pastor Craig
---
CONGREGATIONAL MEETING JANUARY  26
WHCC's annual January meeting will occur on January 26 immediately following worship in the Sanctuary. The primary purpose of the meeting each year is to approve a budget for the upcoming year. This year, the meeting will include updates from the Leadership Team about where the congregation is in its process of preparing for Pastor Craig's April 26, 2020 departure.
The January 26 congregational meeting will include updates on where we are in terms of securing new Community Partners to rent space at WHCC (which will determine whether the church can afford an Interim/Coach or Pulpit Supply Pastor); where we are in the formation of the Congregational Profile; and where we are in the process of forming a Search Committee. Questions? Contact one of the 6 Leadership Team members
---
"APPRECIATING OUR PAST" JANUARY 26
It's easy for many of us to look back in our significant relationships and be overcome with guilt or regrets: so much so that we become focused on the past and miss opportunities for healing and growth in the present! It can be incredibly helpful if we grow in our ability to appreciate our past – both good and bad – so that we can learn from our past and focus on applying the lessons to our present. How can we grow in our ability do that – especially with difficult or painful experiences from our past? Join us for our next Creating Healthy Relationship group on Sunday, January 26 from 6:00-7:00 pm in Breese Chapel and find out. Pastor Craig will facilitate the conversation.
---
WEEKLY BIBLE STUDY CONTINUES JANUARY 27
The Monday night Bible study will return this Monday, January 27. We gather each Monday evening from 6:45-7:45 PM in Breese Chapel. This week we will be looking at the four scriptural passages that will inform the February 2 worship service: Micah 6:1-8; Psalm 15; 1 Corinthians 1:18-31; and Matthew 5:1-12. Pastor Craig will lead the Bible study.
---
THE WAY CONTINUES JANUARY 28
Participants in the weekly alternative worship gathering "the Way" will come together on Tuesday, January 28 from 9:00-9:30 AM in Breese Chapel for a time of worship and spiritual growth. This week Betsy Jackson will lead the gathering. If you'd like to know more about the weekly worship gathering, please speak with Pastor Craig.
---
CUB SCOUT PANCAKE BREAKFAST FEBRUARY 8
WHCC Cub Scout pack will be having their second annual Pancake Breakfast on Saturday February 8th. The Cub Scouts will be selling tickets on Sunday at fellowship time at the community table,so please come and support this worthy cause! Tickets will also be for sale through Erika in the office. Tickets are $10 each. Kids under 5 eat free! Questions? Contact Emma Wilkins.
---
REIKI HEALING NIGHT FEBRUARY 11
Healing Night – February 11th, Tuesday evening. 7:00 – 9:00 pm (note time change) Snacks provided. You will be introduced to a natural healing technique called Emotional Freedom Therapy – The basic technique requires you to focus on: a health issue, a fear, a bad memory, anxiety, or an unresolved problem and then tap on your meridian points. This technique will access your body's energy, restoring it to a balanced state. The rest of the time, we will do Reiki on each other, a natural healing technique. (Anyone can learn it.) Tina Boivin – Reiki Master.
---
WRITTEN ANNOUNCEMENTS FOR UPCOMING EVENTS
If you have an upcoming event and would like to have it included in the Thursday email, Sunday bulletin and on the church website make sure you send a written announcement with all details to the church office at whccucc@gmail.com by Tuesday at 5:00 PM. If an announcement is not provided to the church office, then no written notice of the event will appear in any of the church materials.
---
PILGRIM PINES COTTAGE
Pilgrim Pines have a beautiful cottage and would love to rent it to you! The cottage is a suggested $100 a night, with all proceeds going to a great cause, helping camper ship funds for summer camp. For more information visit: pilgrimpinescamp.org/home/cottage.
---
WEST VALLEY FOOD PANTRY
A nurse practitioner from the LA County Dept. of Mental Health will be at the Pantry two mornings a month addressing the needs of our homeless clients when they are at the Pantry to use the shower truck.  We have 25 to 30 homeless clients showering every Monday.  We thank you for the contributions for our backpack drive and currently need peanut butter, cereal and razors for homeless. 
---
EASY WAY TO INCREASE YOUR CONTRIBUTION TO WHCC WITHOUT COSTING YOU A PENNY!
Did you know that WHCC is one of the Community Rewards Partners with Ralph's and Food4Less? What does that mean? It means if you register your Ralph's card online, a percentage of your spending at the store can go to benefit WHCC. All you have to do is go to the store's website (Ralph's), create an online account and/or sign in, and then click on "Community Rewards". Then select WHCC from the list of eligible charities. The church's organization number is RW127. Once you have done that, Ralph's will track your spending and send WHCC a check each quarter that covers the proceeds from all those from the church who've signed up for the program. Make sure you look carefully when you select the charitable organization, however. The church's Nursery School is also a Community Rewards Partner. Our accounts are entirely separate. If you choose Woodland Hills Community Church Nursery School – and not Woodland Hills Community Church – the church will not receive any of the proceeds.
---
 

Woodland Hills Community Church  /  21338 Dumetz Rd, Woodland Hills, CA. 91364  / 818-346-0820