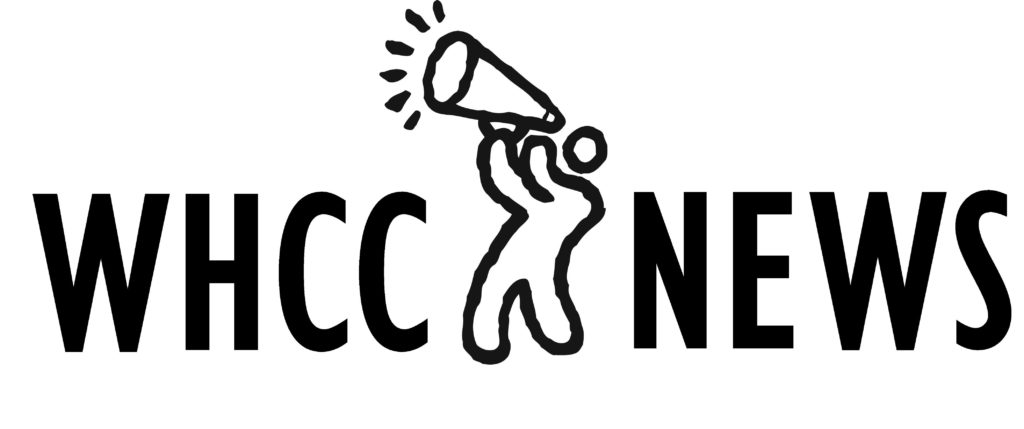 ---
The work on the main parking lot is nearly complete. Thanks to the generosity of our donors, we were able to move farther and faster than we could have imagined at the beginning of this calendar year!
We have already collected $48,310 of the $75,000 needed to complete the project. If you haven't yet contributed to this effort, you can either write a check (with "Parking Lot" clearly written in the memo line) and put it in the offering plate on Sunday morning; or you can contribute through our Go Fund Me page. Just click here: WHCC MAIN PARKING LOT.
Any amount that we fall short in our fundraising efforts will be taken out of the church's reserve account. Our hope is that we won't have to dip into these reserve funds. Your generous contribution can help keep us from having to do so!
---
PASTOR CRAIG'S SABBATICAL
Every 5 years Pastors who serve in The United Church of Christ are encouraged to take a sabbatical for a time of study, rest, and renewal. This helps pastors avoid burnout since they are typically on call 24 hours a day, 7 days a week. Randy VanDeventer will preach in Pastor Craig's absence on July 7, 21, and 28. Andrea Frazer Paventi will preach on July 14. Pastor Craig is grateful for the congregation for providing this time of renewal.
---
BAND PRACTICE RESUMES THIS FALL
There will be no band practice this week Band practice will resume in August.
---
HAWAIIAN LUAU SUNDAY, JULY 28
Join us for an authentic Hawaiian Luau Sunday July 28, at 11:30am.  Bring friends and relatives with a big appetite! Sign up sheets will be in the Narthex, for a head count.
---
FRANK CABRAL MEMORIAL SERVICE & RECEPTION AUGUST 10
The memorial service to celebrate the life of Frank Cabral will be held on Saturday, August 10,2019 at 2:00 pm in the sanctuary. The reception will held in Harter Hall immediately following the service. Traditionally, the reception food is donated by the church participants. If you would like to donate a food item or money to purchase food, please contact Lyn Owen.
---
BABY SHOWER, FOR LUCIA, PAULIE AND BABY "Z" AUGUST 18
A baby shower will be held on Sunday, August 18 at 11:30am in Harter Hall.  Please come and shower Lucia & Paulie with your love and good wishes.  An RSVP sheet and Baby Gift Registry Cards will be in the Narthex each Sunday and in the church office Monday-Friday. A light buffet lunch will be served so please RSVP no later than Sunday, August 11 so we may plan accordingly.  If you have any questions please see Lyn Owen or Kathi McIlvain.
---
WEST VALLEY FOOD PANTRY
A nurse practitioner from the LA County Dept. of Mental Health will be at the Pantry two mornings a month addressing the needs of our homeless clients when they are at the Pantry to use the shower truck.  We have 25 to 30 homeless clients showering every Monday.  We thank you for the contributions for our backpack drive and currently need peanut butter, cereal and razors for homeless. 
---
ENROLLMENT HAPPENING NOW!
The Nursery School is now enrolling current families and church families for the 2019-20120 school year. If you would like information, please contact Lisa in the Nursery school office 818-887-0704 or whccnurseryschool@gmail.com.
---
REMINDER TO COLLECT WATER SAMPLE ON YOUR SUMMER TRAVELS
WHCC has a long-standing tradition of asking its members to collect a sample of water from the places they travel during the summer months. Individuals are then asked to bring the water samples with them to the Welcome Sunday service scheduled for the first Sunday after Labor Day. This year, the date of the Welcome Sunday service is September 8. The water samples are then collected and blessed at the beginning of the service. These waters are then used for the baptisms that occur during the rest of the program year.
---
EASY WAY TO INCREASE YOUR CONTRIBUTION TO WHCC WITHOUT COSTING YOU A PENNY!
Did you know that WHCC is one of the Community Rewards Partners with Ralph's and Food4Less? What does that mean? It means if you register your Ralph's card online, a percentage of your spending at the store can go to benefit WHCC. All you have to do is go to the store's website (Ralph's), create an online account and/or sign in, and then click on "Community Rewards". Then select WHCC from the list of eligible charities. The church's organization number is RW127. Once you have done that, Ralph's will track your spending and send WHCC a check each quarter that covers the proceeds from all those from the church who've signed up for the program. Make sure you look carefully when you select the charitable organization, however. The church's Nursery School is also a Community Rewards Partner. Our accounts are entirely separate. If you choose Woodland Hills Community Church Nursery School – and not Woodland Hills Community Church – the church will not receive any of the proceeds.
---
 

Woodland Hills Community Church  /  21338 Dumetz Rd, Woodland Hills, CA. 91364  / 818-346-0820