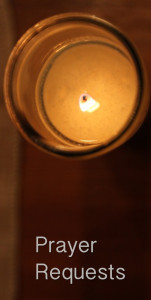 Week of March 18 – March 24, 2018
JOY!!!  Gina gives prayers of thanksgiving for Joseph Earl, the first born to Adele & Greg T — little Joseph is her 1st great grand nephew (March 18).
Joan asks for prayers for SuSu's mother – who is transitioning to a new home back East (March 18).
Please pray for Sean who is searching for a new job (March 18).
Betsy asks prayers for Nita who is not feeling well after recent dental work (March 18).
Gabriella asks prayers for her daughter's friend Andrew, who suffered a stroke at age 20 (March 18).
Joanne asks that we keep Bill O in our prayers for God's healing power to work within him.
Jeanne asks prayers for Joan W's family and Walter and Mira N's family.
 ____________________________________________
If you have prayer needs that you would like to have posted, please contact us: Prayer Requests
Woodland Hills Community Church  /  21338 Dumetz Rd, Woodland Hills, CA. 91364  / 818-346-0820